For the Lord, His Word, and His Church
4 Issues every Year. Always Free.
GOD-GLORIFYING | BIBLE-CENTERED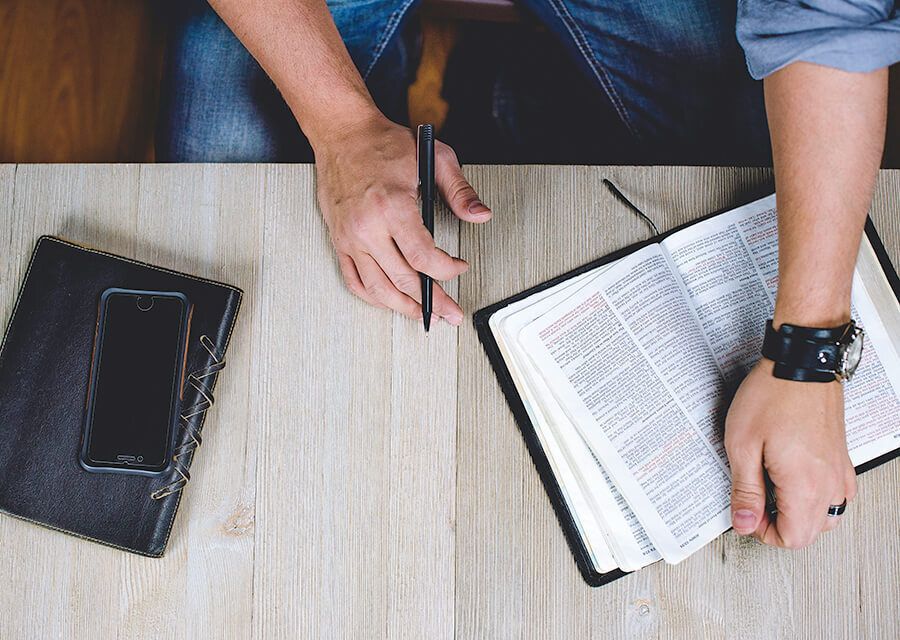 For over 30 years the Gospel Gleaner has provided churches of Christ with sound biblical studies that connect members of the church from all over the country. The paper is published 4 times every year and subscriptions are always free. 
4 Issues Every Year

Free Subscription

Sound Biblical Studies

Bold Christian Voices
"The Gospel Gleaner has, for several decades, been a God-glorifying, Bible-centered, bold voice within churches of Christ. It was guided by the sound, steady hand of its Editor, Bill Dillon. When the print version ended a few years ago, there were many requests for even the back issues wherever I preached in a Gospel Meeting. Having written a column in it for a number of years, it is with great delight that I see it once again in print with Andy Erwin as Editor. He brings not only his devotion to the Bible, thorough scholarship, but also appreciation of soldiers of the cross regardless of their era. He will coordinate writers from across the Brotherhood into a paper like the coat Jesus wore, "without seam" (John 19:23). Moses' invitation is appropriate for The Gospel Gleaner: "Come with us, and we will treat you well" (Numbers 10:29)."

—John T. Polk II, Oneida, TN 
Dear Readers, Subscribers and Supporters of the Gospel Gleaner, 
Friends, I am writing to encourage you to consider helping me during a time of ministerial transition. You have been such great encouragers to me in the past. I need your help now as I have decided to enter the mission field as a fulltime visiting instructor in various schools of preaching around the world. The work will require writing curriculum, visiting schools, and teaching via distance learning. Not only will the work seek to assist these schools in training their students, but also in offering their teachers the opportunity to continue their education with graduate level courses. The goal is to train up to 300 preachers per year and build and furnish facilities for new and existing schools of preaching around the world.
"Give, and it will be given to you: good measure, pressed down, shaken together, and running over will be put into your bosom. For with the same measure that you use, it will be measured back to you" (Luke 6:38)
I received my copy this morning of the GG and I have read practically all the articles, news items, restoration stories, etc. I do enjoy the publication very much. You are very kind to use my articles….I do agree that each generation should be taught what the Bible teaches about the church of our Lord.  I witness the leaving of so many of our young people moving to the more 'progressive' element of the church and then to a community church or a mainline denomination. This breaks my heart because I have known personally some of these people.
Your friend and brother in Jesus Christ,  Raymond Elliott Prattville, AL
 
From churches of Christ:
"Our hope is that you will find the churches of Christ to be caring congregations of Christians, committed to serving the cause of Jesus Christ in Spirit and in Truth. If you would like more information about the church or would like a Free Personal Bible Correspondence course, please let us know. 
Subscribe to the Gospel Gleaner
"I appreciate your good work with the paper and the good host of writers you have accumulated."
Frank Chesser, Montgomery, AL
"I am really enjoying this paper and hope that your readership increases tremendously."
Hardeman Nichols, Dallas, TX